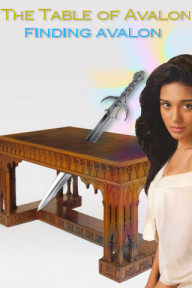 Alexandra Cross is forced into a world of chivalry, magic and war when a prophecy reveals the powerful Table of Avalon will fall at her hand.
Andy is just your average 17 year old girl, which is why she has to pinch herself when Tristan, an attractive, sweet, mysterious boy expresses interest in her. But when she is kidnapped the next day by a boy claiming to be a knight, she knows it was all too good to be true.
Turns out, Tristan is a knight at the Table of Avalon, and now there is a sect of rogue knights out to capture Andy to prevent a prophecy worth killing for from coming to fruition.

That prophecy says that by the hand of Alexandra Cross, the Table of Avalon will fall.

Can Tristan protect Andy from the Rogue Knights and save the Table, or will he have to choose?